Description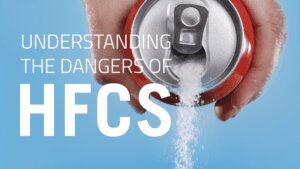 Clinical data suggests that the consumption of sugar and HFCS sweetened soft drinks are strongly associated with an increased risk of gout! Reduce your sugar and HFCS intake with All Natural Stevia.
This liquid is a pure, natural sweetener, more absorbable, with no aftertaste, no added chemicals or masking agents and is stable at high temperatures, thereby making it suitable for all sweetening purposes.
Stevia uses only the leaf tips of the stevia plant
Stevia leaf tips are 15 times sweeter than table sugar
The leaf extract is an astounding 300 times sweeter
Only a few drops of Stevia is all you need
The World Health Organization(WHO) recently pronounced Stevia safe and many countries followed this announcement by opening up their doors to Stevia.
Stevia liquid is great in drinks, coffee, shakes, and other great recipes. Use Stevia to sweeten yogurt, oatmeal, homemade popsicles, adult beverages, or as a general substitute for sugar!
This zero-calorie, low glycemic, natural sweetener that makes a perfectly healthy substitute for table sugar and artificial sweeteners. Unlike chemical sweeteners, this brand contains pure Stevia extract. We have taken special measures to preserve Stevia's natural qualities in this unique, pure, better-tasting Stevia. Stevia does not contain any artificial flavor or color and is safe for children and diabetics!
Why is our (Alternative Health Research) Stevia BETTER?
AHRStevia® utilizes a whole leaf extract that retains the pure sweetness of real stevia, as opposed to other products that have only isolated fractions, such as Rebaudiana A (Reb A). Our stevia is processed using a special enzymatic treatment that results in a clean, superior tasting stevia extract. Our focus on quality and freshness gives AHRStevia® a well-rounded, sweet taste that's very close to that of pure sugar, without the calories or the guilt. This is why we call it AHRStevia®. Try it today and see how sweet it is!