Description
WHY DO WE NEED TO TAKE A MULT-VITAMIN?
Healthy cells are vital to our organs, joints, and uric acid maintenance. They are essential to all living things as a source for vitality, cell protection, balanced metabolism, and good health in general. With few exceptions, vitamins are not primarily manufactured by the body.  They must be obtained by way of healthy food selections and dietary supplements. Unfortunately, obtaining enough through our diet has become increasingly difficult.
This is true for several reasons:
(1) Poor food choices within the confines of our typical diet do not contain nearly enough of the vitamins the body requires.
(2) Many of our food choices come from processed selections, which hold very little, if any, nutrient value. Sadly, they often contain more harmful substances by comparison to the naturally occurring micronutrients that should be present.
(3) High, direct heat cooking methods- microwaves, frying, grilling, broiling- actually leach the vitamins from the food and from the body as well. These cooking methods chemically alter the food's original state and even add undesirable substances to the body, namely carcinogens.
(4) Our once nutrient-rich soil has also been altered by chemicals such as pesticides and other outside environmental sources.  This only adds to the lack of available nutrients within. Our crops are chemically forced to grow faster, but not better. Many are picked even before they have ripened.  Then they are forced to appear ripe as a result of dangerous, unconventional methods.
You can still obtain trace amounts of vitamins and minerals from the diet; even more so if you are more careful with selection and cooking methods. Given the above considerations, it remains essential that you also provide the body with the support of a dietary supplement.
More…..
As we age and our cells break down, physical problems tend to rise. With the addition of antioxidants, vitamins, minerals and herbs, we can slow the natural process down a bit; resulting in less uric acid production and an increase our cells and cell life. Aging is inevitable, but we can control whether we age slowly with good nutrition or age faster with several years of poor health and slews of prescription drugs.
Uric acid is created by the foods we eat at a rate of about 30-40%. The remainder of uric acid production is a direct result of cellular degeneration. Cells break down for several reasons. For one, they simply die naturally. However, a failure to provide enough vitamins and minerals can cause the cells to form improperly. They wind up breaking down at a quicker rate than they actually should. This is why gout and other diseases becomes more prevalent as we age, and our cells are dying at a faster pace.
As we age and our cells break down, physical problems tend to rise. With the addition of antioxidants, vitamins, minerals and herbs, we can slow the natural process down a bit. As a result less uric acid is produced and we can increase our cells and cell life. Aging is inevitable, but we can control whether we age slowly with good nutrition; or age faster with several years of poor health and slews of prescription drugs.
Our Solution
We are proud to offer Body Boost®, a mega-multivitamin and mineral supplement with added antioxidants from green superfoods and herbal powers. This supplement is specifically tailored to the needs of our gout/arthritic plagued customers; which is why it is iron-free.  Our Body Boost vitamin is also 100% suited for anyone looking to improve their daily nutrient and superfood intake.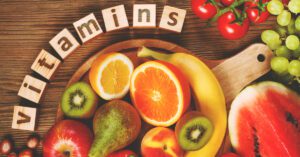 Ingredients:
Essential Vitamins and Nutrients
Vitamin A 100% Beta Carotene: 3750mcg- A powerful dietary antioxidant and an immune system enhancer shown to be beneficial to the treatment and prevention of disease.
Vitamin C (from Calcium Ascorbate) 250 mg- lays an important role in the power of the immune system and helps to protect fat soluble vitamins such as A and E from oxidation. For arthritic patients, a good amount of the daily Vitamin C intake should come from food sources such as fruits and vegetables as opposed to all high dose supplementation.
Vitamin D (as Ergocalciferol) 2.5 mcg (100 IU) – Vitamin D is responsible for over 2,000 genes in your body. Every single cell and tissue requires this crucial Vitamin for its well-being.
Thiamin (Vitamin B-1)(from Thiamin HCl) 25 mg- Important to help the cells convert carbohydrates into energy. B1 protects the heart, brain, intestinal, muscular, and nervous system. A deficiency of B1 can cause the nerves to be hypersensitive to inflammation.
Riboflavin (Vitamin B-2) 25 mg- A micronutrient important to the metabolism of fats, carbs, and proteins. Important to the health of the heart, skin, nails, thyroid, red blood cell protection, and overall health in general.
Niacin (Vitamin B-3) (as Niacinamide) 25 mg – Every part of your body needs it to function properly. As a supplement, niacin may help lower cholesterol, ease arthritis and boost brain function, among other benefits. Large doses are not recommended.
Vitamin B-6 (from Pyridoxine HCl) 25mg- Helps to maintain the nervous system and proper formation of red blood cells. B6 plays a key role in the production of antibodies for the immune system and essential for the digestion of proteins.
Folate 680 mcg DFE(400 mcg folic acid) – Important in the digestion and use of proteins. Protect the tissue and cells, and is necessary for the production of red blood cells as well as DNA synthesis.
Vitamin B-12 (as Cyanocobalamin) 100mcg- Also important in DNA synthesis and red blood cell protection.
Biotin 50mcg- Biotin helps the body break down fats, carbohydrates, and other substances. It supports the health of the skin, nerves, digestive tract, metabolism, and cells.
Pantothenic Acid (from Calcium Pantothenate) 25mg- Helps to repair tissue. Produces antibodies and red blood cells as well. Improves the resistance of stress and aids in the body's utilization of vitamins.
More Essential Nutrients
Choline (from Choline Bitartrate) 25mg- Choline is an essential nutrient. It helps keep the cells and nerves working normally.
Calcium (from Calcium Ascorbate, Carbonate and Citrate) 50mg- Essential to body health in general from the bones and teeth to the blood, nerves, and muscles.
Iodine (from Kelp) 75mcg- Iodine is used by your thyroid gland to help regulate metabolism and development of both skeleton and brain, among other things.
Magnesium (from Magnesium Oxide and Citrate) 50mg- This trace mineral is responsible for several hundred different bodily functions and its deficiency can be linked to many chronic conditions from allergies to diabetes and many in between.
Zinc (from Zinc Picolinate) 7.5mg- An essential mineral important to the immune system, DNA synthesis, senses, cells, and healing. Many of today's common connective tissue disorders and other chronic illnesses can also be linked to Zinc deficiency.
Selenium (from L-Selenomethionine) 25mcg- An essential mineral that helps to prevent cellular damage from free radicals important for protection from chronic diseases such as cancer and heart disease.
Copper (from Copper Bisglycinate) (TRAACS®) 0.25mg- Helps maintain healthy bones, blood vessels,
Manganese (from Manganese Bisglycinate) (TRAACS®) 2.5mg – Manganese health benefits includes supporting healthy bones, regulating sugar level, kick starting metabolism, protection against diseases, relieving inflammation, combating PMS syndrome, helpful in preventing epileptic seizures, good for thyroid health, boosting vitamin absorption, supporting digestion, and more.
Chromium (from Chromium Picolinate) 50mcg- A nutritionally essential trace mineral helpful in the regulation of glucose levels and may also assist in the production of HDL good cholesterol. Also been linked to the reduction of body fat.
Molybdenum (from Sodium Molybdate) 25mcg- Molybdenum helps to support circulation by maintaining normal nitric oxide levels in the body.
Potassium (from Potassium Chloride) 12.5mg – Essential for the body's maintenance of managing the normal water balance between cells and body fluids.
Superfoods
Organic Spirulina 125mg- High in many nutrients and is a powerful antioxidant with anti-inflammatory properties.
Organic Chlorella (Broken Cell Wall) 50mg- Chlorella supplements could help promote heart and kidney health. It is also known to support liver health and improve digestion.
Alfalfa Juice Concentrate 50mg- Known for improving metabolic health and packed with powerful antioxidant effects.
Green Tea Extract (Leaf) 25mg- Known to help alleviate pain, eliminate free radicals, boost immunity, and prevent heart disease.
Inositol 25mg- Assists enzymatic activity, promotes healthy hormone levels, and enhances the circulatory system.
PABA (Para-Aminobenzoic Acid) 15mg- Used for arthritis and skin health.
Panax Ginseng (Root) 50mg- Helpful effect of boosting blood circulation and detoxifying the blood.
Citrus Bioflavonoid Complex 25mg- Bioflavonoids have been used in alternative medicine as an aid to enhance the action of vitamin C, to support blood circulation, as an antioxidant, and to treat allergies, viruses, or arthritis and other inflammatory conditions.
Enzymes
Rutin Powder (Sophora japonica) (Flower Bud) 12.5mg- Rutin helps the body utilize vitamin C and produce collagen (skin's main building blocks), can be used to treat conditions such as hemorrhoids and high blood pressure (hypertension), and can also reduce cholesterol levels.
Bromelain (2400 GDU/g) (from Pineapple) 20mg- A collection of protein digesting enzymes that can be found in Papaya and Pineapple. Bromelain is a great anti-inflammatory with great benefits to the improvement of the cardiovascular, digestive and circulatory systems.
Papain (2000 USP/mg) (from Papaya) 12.5mg- Papain is a popular folk remedy to reduce pain, inflammation, and swelling. It has also been used to improve digestion and to treat infections, diarrhea, and allergies.
Protease Blend (2000 SAP/g & 200 LAP/g) 12.5mg- Essential for digestion, the absorption of amino acids, and helps to boost the immune functions.
Lipase (80,000 LU/g) 12.5mg- Lipase helps your intestines break down the fats in the food you're eating. Certain levels of lipase are needed to maintain normal digestive and cell function.
Amylase (5000 SKB/g) 5mg- Amylase helps your body break down starches. Lipase helps your body digest fats.