Description
Neptune Krill Oil (NKO®) is known for its unique fatty acid (FA) profile, which includes EPA and DHA, plus phospholipids. In addition, NKO® naturally has Astaxanthin, a powerful free radical scavenger and immune-supporting carotenoid.* Clinical studies have shown that NKO® can help to support joint comfort, healthy blood lipid levels already within normal range, and may help to maintain healthy feminine balance.*
Krill oil contains fatty acids similar to fish oil. These fats are thought to be beneficial fats that decrease swelling, lower cholesterol, and make blood platelets less sticky. When blood platelets are less sticky they are less likely to form clots. The Phospholipid-bound forms of EPA and DHA from Krill Oil have also demonstrated exceptionally high bioavailability, much more so than fish oil, making it far superior.*
Neptune Krill Oil is manufactured under strict quality control standards. It is tested to be free of potentially harmful levels of contaminants (i.e. mercury, heavy metals, PCB's, dioxins, and other contaminants).
NKO® is a registered trademark of Neptune Technologies & Bioresources Inc. Quebec, Canada. US Patent No.: 8,278,351.
Many Ways Pure Neptune Krill Oil Will Support You:*
A Healthy Heart

*

Support for concentration, memory and learning*
Regulates blood sugar health*
Supports healthy joints, with an increase in joint comfort*
Help fight your signs of aging*
Healthy brain and nervous system function and development*
Cell Protection*
Cholesterol and other blood lipid health*
Supports healthy liver function*
Bolsters your immune system*
Balanced mood support*
Optimal skin health*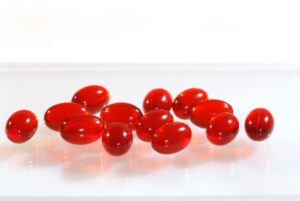 WARNING: If you are allergic to shellfish, have a blood coagulation disorder, or are taking anticoagulants such as Warfarin (Coumadin), do not use Krill Oil. Also, Krill Oil is very stable, however, do not store it in the freezer or refrigerator; extended exposure to temperatures higher than 100 degrees or lower than 50 degrees may diminish effectiveness of the phosopholipid ingredients.